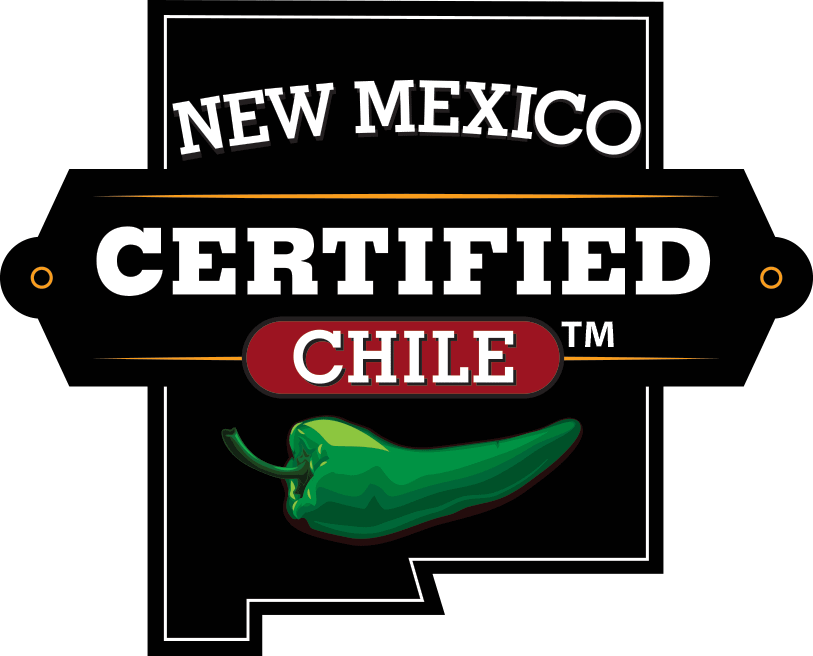 New Mexico Grown Green Chile
At Bueno Foods, staying true to our New Mexican heritage is at the heart of all of our foods. New Mexico's fertile Hatch and Rio Grande River Valleys grow the best chile peppers in the world. They are the pride and joy of New Mexican culture — the heart and soul of our cuisine. That's why chile has been our heritage at Bueno Foods for generations – now in our 7th decade.
Learn how we're doing our part to preserve New Mexico's Green Chile crop.
From our kitchen to yours.
Our products are based on old family recipes. Bring the authentic taste of New Mexico's rich culinary heritage into your own kitchen with these recipes.
Join our exclusive Recipe Club. Be the first to get the latest on-trend and seasonal recipes straight from our kitchen. You may unsubscribe at any time.
Order our products online! All products that we sell online ship directly to your home with a taste that can only come from the Land of Enchantment.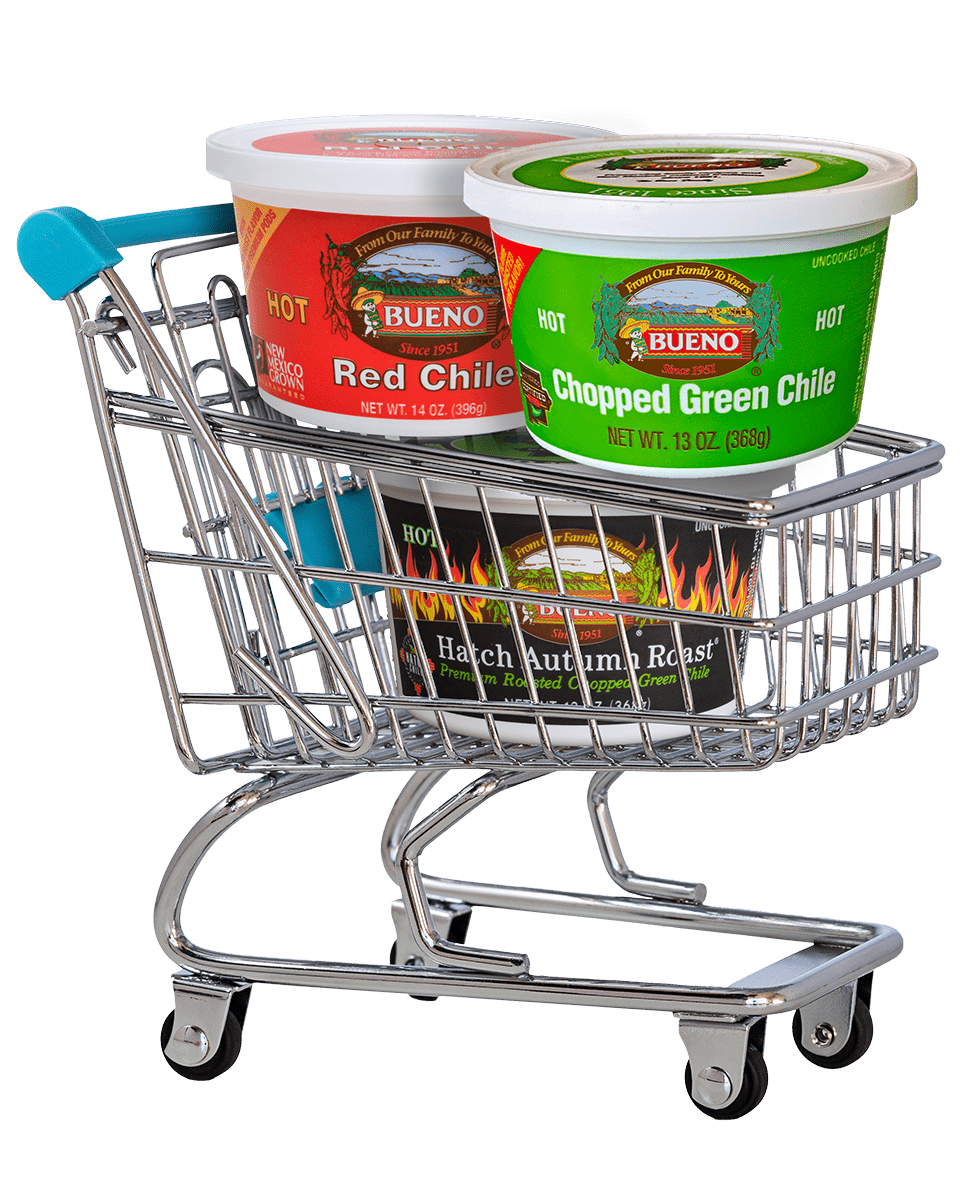 Find Us in Your Local Grocery Store
Shop our products near you.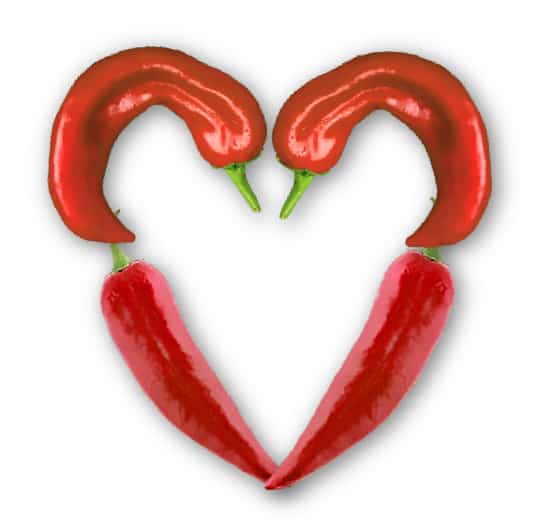 "Just wanted to tell you I purchased your BUENO®
Beef Enchiladas with Chili Con Carne sauce this weekend and love them!"
Gail A.
"Hi Bueno Foods, I love your Red Chile Pork tamales! I tried them, now I can't stop eating them! They are the best! Thank you for such a great product!"
John T.
"Thank you for filling the void and providing a great product to your customers. The hug I felt from that first bite is unmatched. Seriously, the best tamales I've had outside of my Nana's home."
Alysha G.
"I just wanted to say how wonderfully delicious these [enchiladas] were. Wish I would've stocked up because they are difficult to find in Wichita, Kansas!"
Karole W.
"I've been vegan just over a year... I just had to let your company know that your tamales are the BOMB HANDS DOWN."
Carlos U.
"I am new to veganism and recently tried your red chile vegan tamales.  I was skeptical, but I must say that these are fantastic!  The smoky-ness was unexpected and certainly took these to another level of awesomeness."
Renee N.
"This [pork tamale] is an excellent product. WOW!!! Keep up the good work."
Ann L.
"Just letting you know I really enjoy eating your tamales. Great food. Pretty perfect in fact."
Ian R.
"They [enchiladas] are a little taste of home and make me happy."
Randi G.
"Just wanted to tell you how much I enjoy your cheese enchiladas and [to] say thank you! I will be going back to the store tomorrow to stock up on your dinners!"
KeKelly H.
"I'm a native New Mexican and I KNOW GOOD CHILE when I eat it and BUENO® is the BEST!"
Diana B.
"Bought some [red chile] at Albertsons yesterday here in San Diego along with 6 tubs of extra hot green chile and 2 tubs of Autumn Roast®! Thank you for expanding your distribution!"
David A.
"Every single time I do my grocery shopping, I buy your flour tortillas, both frozen red and green chile as well your tamales. I have tried other brands but I haven't found anything comparable in quality to your products. Thank you for making my cooking better."
Maksim K.
"I just made enchiladas with the mild Bueno red sauce.  I have to say, it is THE BEST THING EVER!!! My enchiladas were done in no time because I didn't have to clean, toast and blend the chiles myself. You have just won a loyal customer."
Patricia R.
"I live in California and I missed harvest last year, but the Autumn Roast® is fire!"
Dion T.
"I lived in Albuquerque my whole life until I moved out of state to Topeka, Kansas... Thank you for getting some of that good New Mexico Chile here."
Dewey C.