New Mexico Certified Chile™ Powders and Pods are an essential ingredient in any Southwestern kitchen.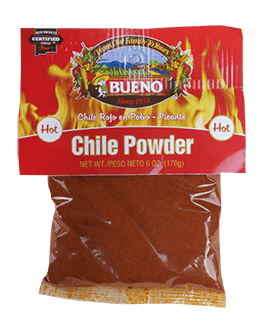 New Mexico Certified, our select Powders are finely ground from pods and ready to make your mouth water. Just make a roux, add your favorite spices and water to create a sauce. Hot (3 oz., 6 oz., 12 oz.), Mild (3 oz., 6 oz.), Extra Hot (12 oz.).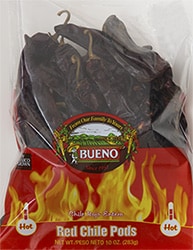 Hand selected for quality, #1 grade chile pods. Hot and Mild are New Mexico Certified. Also available in Extra Hot. 10 oz.