The period between Thanksgiving and New Year's Day has historically been a traditional time of celebration of culture in New Mexico through our delicious food. For over seven decades, we have offered a combination of products, which are used individually or in concert to create delicious traditional dishes for families to enjoy at their holiday get-togethers.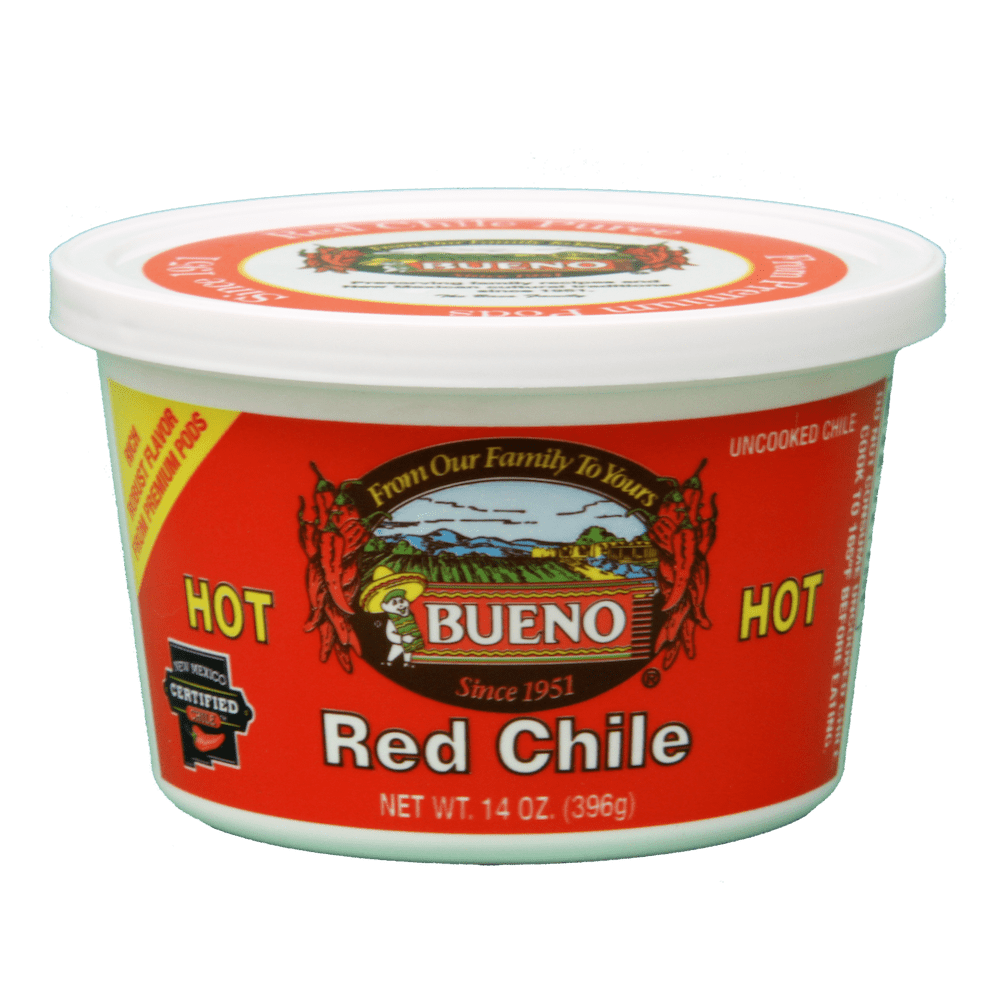 Red Chile Purees - 14 oz.
The taste of the Southwest begins with Red Chile Puree. Your favorite red chile sauce is as easy as adding water, making a roux, and adding spices. It's "bueno" pure and simple — no additives, preservatives, MSG, or salt. Hot or Mild.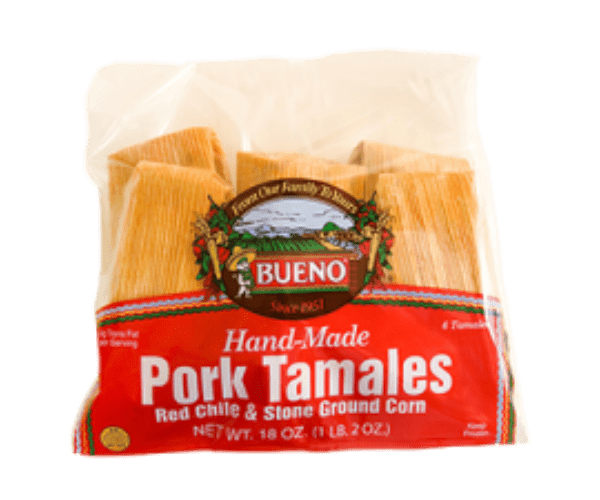 Hand-made in small batches, these long-time customer favorites are made with succulent pork marinated in a rich red chile sauce wrapped in stone ground corn masa and traditional corn husks or vegetable parchment. 12 count or 6 count.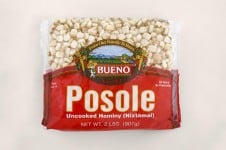 Used to make a traditional Southwestern Posole, a savory stew with pork or beef and red chile or a nouveau version with chicken and green chile. A hearty, authentic meal, perfect for the colder months or the winter holidays.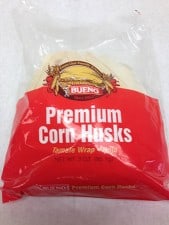 If you have the time and energy, make your own tamales, using these premium corn husks to wrap your masterpieces with care.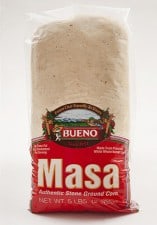 Stone ground corn masa to make your own tamales.
"Hi Bueno Foods, I love your Red Chile Pork tamales! I tried them, now I can't stop eating them! They are the best! Thank you for such a great product!"
John T.
"This [pork tamale] is an excellent product. WOW!!! Keep up the good work."
Ann L.
"Just letting you know I really enjoy eating your tamales. Great food. Pretty perfect in fact."
Ian R.