Find Yourself in Salsa. Which one are you?
Find yourself . . . isn't that what we all strive to do? For some, it's easy. For others, it takes a lifetime of struggling, exploring, learning and growing.
Our salsas evoke emotions that each of us strives to encounter as we journey through life. We hope to elicit self-reflection and growth beyond the flavor journey as our customers delight in these unique and authentic Salsas. We trust that our customers will find their authentic selves.
We invite our customers to find themselves as they explore who they are at their core. We ask: Are you . . . PASSION, POWER, PEACE, INSPIRATION, HAPPINESS?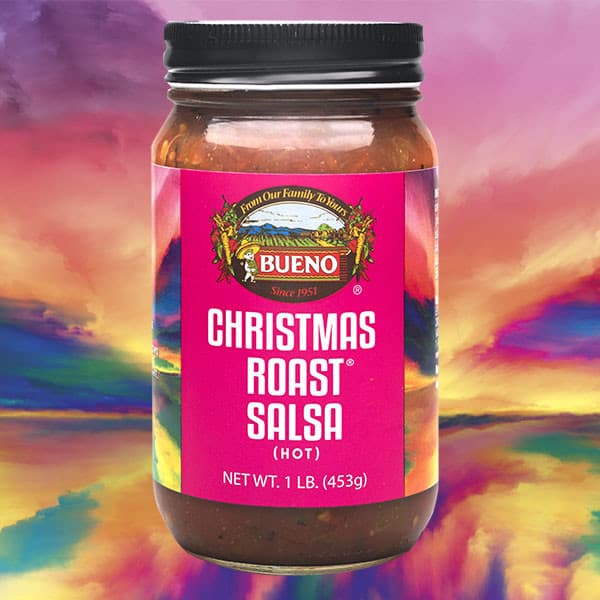 Christmas Roast® Salsa (Hot)
PEACE
Everyone knows the delight of "Christmas"—green and red together in harmony. For this top seller, we hand pick the perfect proportion of freshly harvested sun ripened red chile and green chile (our Christmas Roast® chile), roast it to perfection and combine it with premium garlic and spices. We promise it will delight your taste buds and bring peace to your yearning for red and green! Simply put, this is the Baca family favorite and the most premium of our Salsas. Certified New Mexico grown.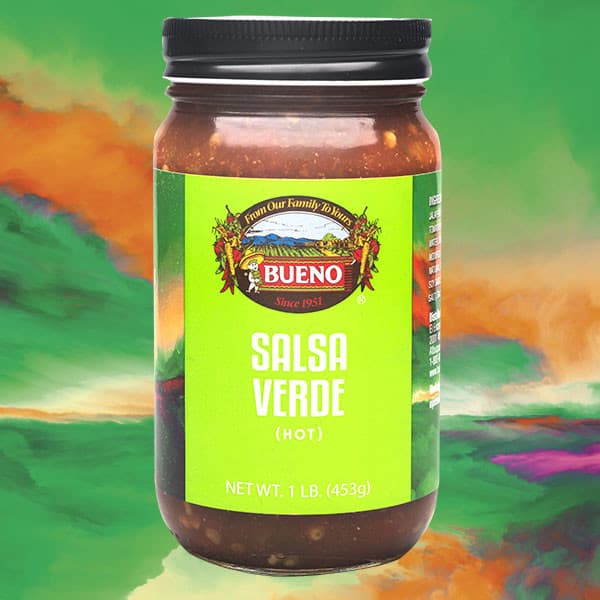 INSPIRATION
If you like hot, jalapeño-based salsa, this has been the #1 consistent choice of taste testers and voters. Flame roasted jalapeño peppers, tomatoes, garlic and spices combine to inspire you to be well and do good! With its heat and brightness, it's perfect for summer evenings of grilled fish or chicken, vegetables, nachos or a simple dipping sauce. You might need to bring out the beer to cool your taste buds!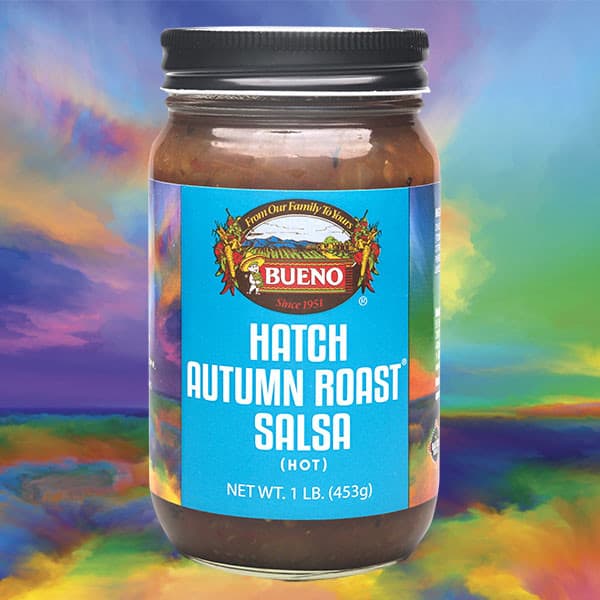 Hatch Autumn Roast® Salsa (Hot)
PASSION
We combine our most premium roast with our most premium green chile, grown in Hatch, New Mexico to make one of our most popular salsas. If you are a Hatch chile aficionado and an Autumn Roast® fan, the pure and singular taste of triple roasted Hatch grown green chile will make this a cherished addition to your pantry. You will be passionate about all things New Mexico after tasting it! Certified New Mexico grown and Certified Hatch grown.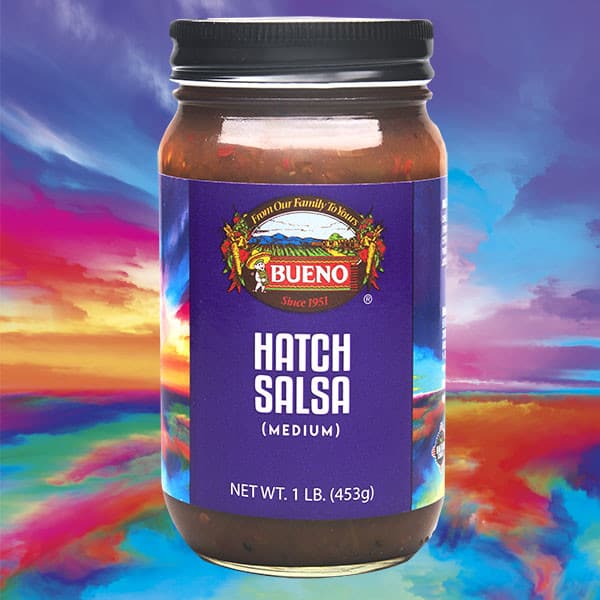 POWER
Our most premium green chile, grown in Hatch, New Mexico is the key ingredient of this salsa and it will make your taste buds rejoice. If you are a Hatch chile fan, you will love this salsa. It's all about the Hatch green chile, pure and simple. The possibilities are endless for using this pillar of your pantry! You will rely on its flavor time after time to enhance dish after dish. Certified New Mexico grown and Certified Hatch grown.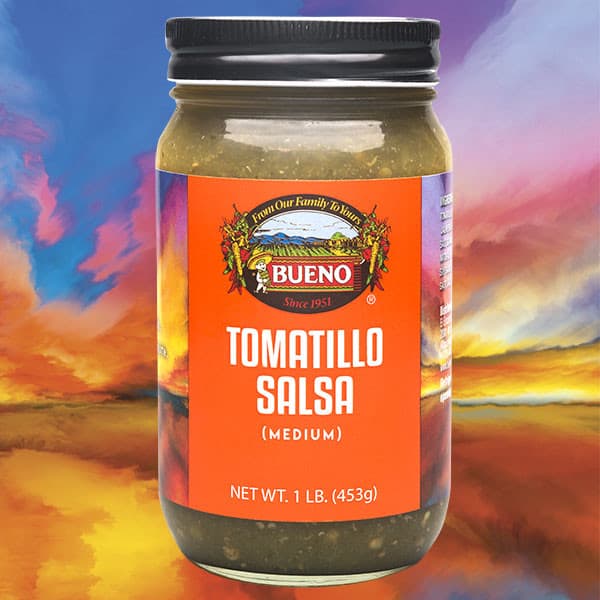 HAPPINESS
Bright and tangy, this traditional tomatillo sauce is a favorite in Mexico to add brightness and flavor to fish tacos, fish dishes, veggies and eggs. The added jalapeño peppers give it a kick and will fill your taste buds with happy notes!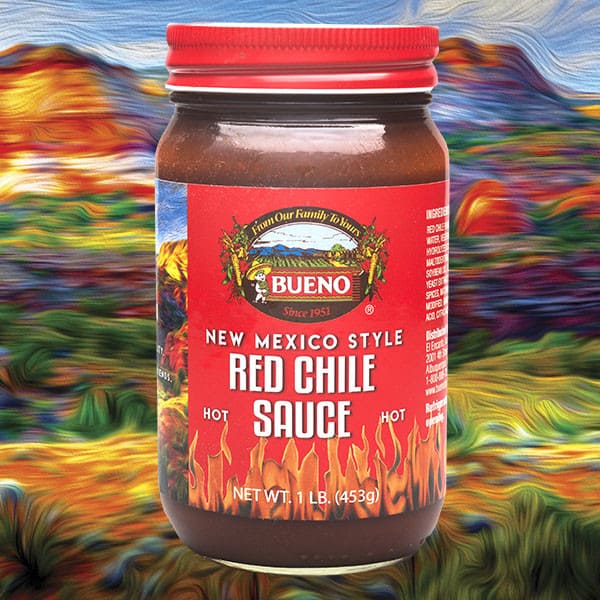 MOTIVATION
A traditional New Mexican style red chile sauce perfect as a topping for the obvious enchiladas, burritos and eggs. But it's also great used as a pizza base instead of the marinara sauce or as a marinade for a variety of proteins. Add a crockpot and a little time and your savory dinner is done! Use as a shortcut to have more time and energy for the things in life most important to you!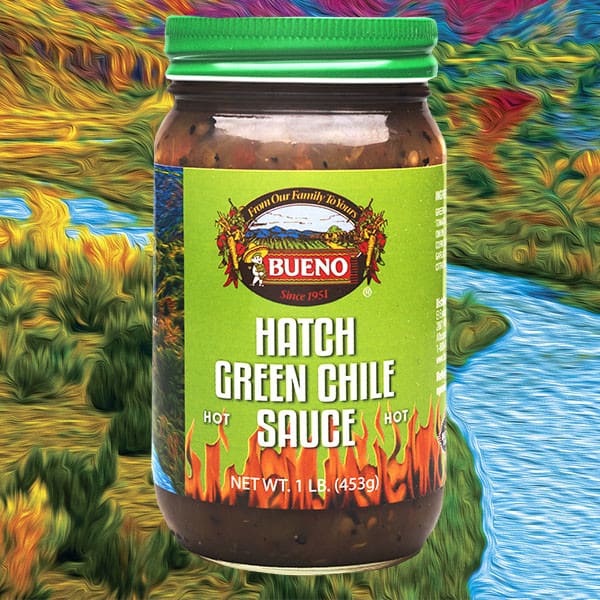 DELIGHT
Thick and chunky, this traditional green chile sauce is made with our most premium green chile, grown in Hatch, New Mexico. You'll delight in it as a topping for enchiladas, tacos and huevos rancheros, but it's also perfect to use as a base for stews and soups or to mix in with the perfect New Mexican style calabacitas. Certified New Mexico grown and Hatch grown.
"We are big fans of the Hatch Autumn Roast® Salsa. It goes great in our pinto bean bowls that we meal prep each week! A perfect level of spice and flavor!"
Lucas L.