Food, Family and Tradition
As we celebrate our 70th year as a local, family-owned, home-grown company, we reflect on our history and values. Honoring food, family and tradition has been our goal for 70 years as we create products that celebrate our heritage. We are grateful to our employees, suppliers and customers who have made these 70 years possible. Click here to learn more about our anniversary giveback initiatives.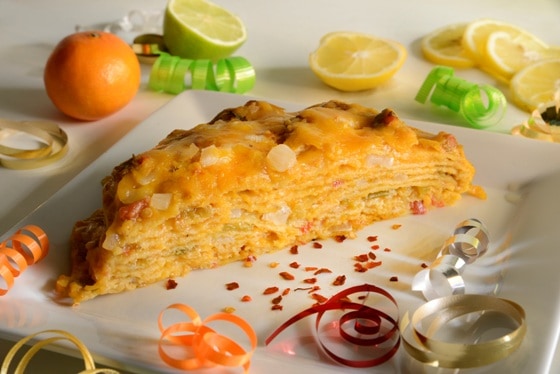 Hatch Green Chile
Our green chile starts in the fertile chile fields in the Hatch and Rio Grande River Valleys in southern New Mexico. New Mexico is known for growing the best chile in the world but it's not just because of our state's climate, soil, and seed. It's also because our farming practices are the best in the world. Chile is our cultural heritage, and the farmers make sure that the chile exceeds the highest standards in the industry.
By choosing BUENO®, you are keeping the New Mexican chile tradition alive and can be sure when you see the Certified logo, you can eat with pride: 100% New Mexico grown Green Chile.