Chile Pods & Powders
New Mexico Certified Chile™ Powders and Pods are an essential ingredient in any Southwestern kitchen.
Chile Pods & Powders Spotlight Product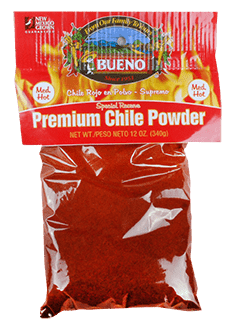 Special Reserve Chile Powders
Our pure, premium chile powder is the essence of New Mexico. Only the choice pod of the chile is finely ground into a deep, rich powder to be used for the finest sauces for your special dishes. And though we've changed the name over the years (formerly Chimayó), it was one of our original products and continues to be one of our best. New Mexico Certified Chile™.
New Mexico Chile Powders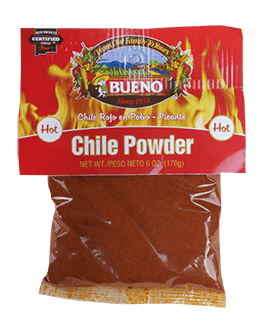 New Mexico Certified, our select Powders are finely ground from pods and ready to make your mouth water. Just make a roux, add your favorite spices and water to create a sauce. Hot (3 oz., 6 oz., 12 oz.), Mild (3 oz., 6 oz.), Extra Hot (12 oz.).
NM Chile Seasoning & Rub Shaker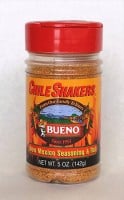 A special blend of chile peppers and spices, this rub is perfect to enhance any type of meat, fish or poultry with a savory taste of the Southwest.
NM Red Chile Pods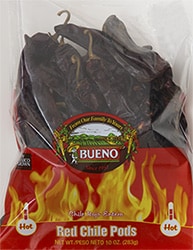 Hand selected for quality, #1 grade chile pods. Hot and Mild are New Mexico Certified. Also available in Extra Hot. 10 oz.